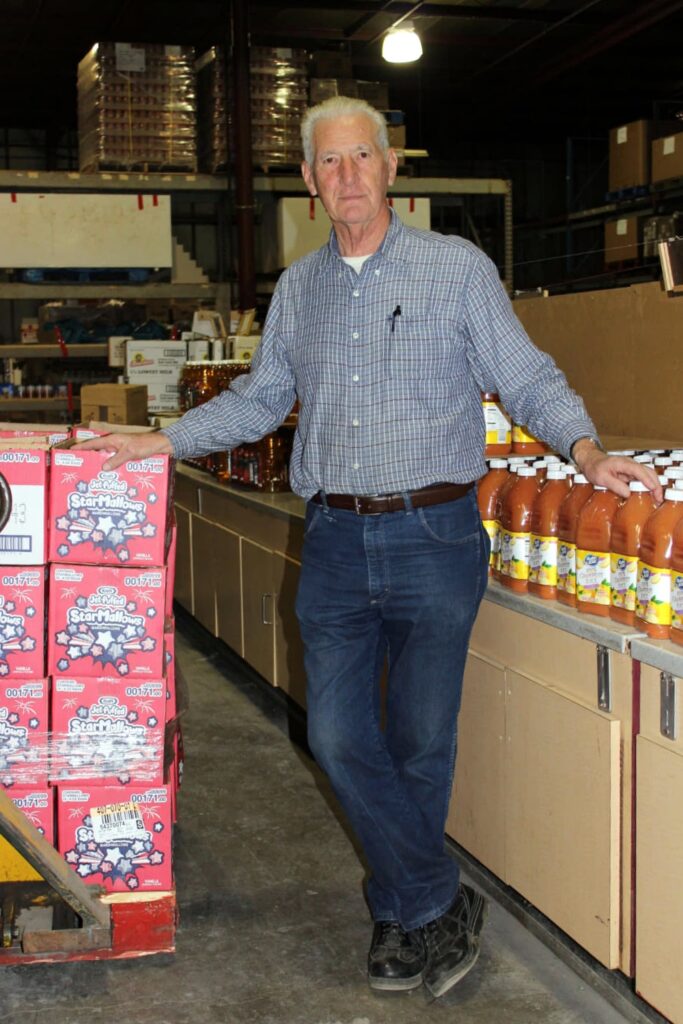 It is with sincere sadness that we announce the passing of Hunter Fauber.
Hunter Fauber began a food pantry 30 years ago in his garage at the request of officials from the Blue Ridge Area Food Bank where he was a volunteer. The Blue Ridge Area Food Bank gives food to organizations, not individuals. Many people in the area had been turned away because of this rule, so Hunter felt called to fill the void.
Newly retired, Hunter wanted to find a way to give back to his community and agreed to begin a food pantry in his own home. Little did he know that he had just found his life's work– and his community had just found a life-line!
Soon Hunter's church, Pleasant View Evangelical Lutheran, and his Ruritan club, Mount Sidney Ruritans, were supporting his effort. His garage began to fill up with food, clothes and the occasional appliance or piece of furniture. People showed up at his door looking for help at all hours of the day and night and were never turned away.
As word of this wonderful ministry spread and the demands on the pantry increased, it became obvious that more space was needed, Besides, the Faubers needed their home back!
After much searching and praying for a location that was both accessible and affordable, space was offered in the Augusta County Social Services Building located at the Government Center in Verona, Virginia. The Augusta County Board of Supervisors agreed to provide the rent and utilities with the space the pantry would use.
In 2006, the Verona Community Food Pantry became a separate entity from Pleasant View Lutheran Church. It became a 501(c)3 all-volunteer nonprofit corporation supported by individuals, churches, local businesses, civic organizations and foundations.
When Hunter Fauber fed those first dozen or so families twenty years ago, he never dreamed that the pantry would be serving over 2000 families a month in the future! Nor could he possibly have envisioned the extent of the outreach from his ministry. So many lives are touched by this man and his Christian work. The Verona Community Food Pantry is truly a community undertaking.
Hunter passed on the reins of Executive Director to others in 2014. Presently, nearly twenty-six churches, of various denominations, participate in this all volunteer effort. Many send regular volunteers (over 160!), while others help on special occasions. Some donate food, some donate money, others conduct fund raisers or food drives.
In addition to feeding people, the pantry provides a setting for community service. Some volunteers have come to the pantry from Woodrow Wilson Rehabilitation Center, the Virginia School for the Deaf and Blind, the court systems, and the local juvenile detention center.
Local businesses have also become involved by donating food, other goods or services. Off-season clothing and school supplies have been donated by Walmart and Family Dollar Store and are greatly appreciated. Food Lion and Whole Foods grocery stores generously donate food as well. The existence of the Verona Community Food Pantry has given hundreds of local people an opportunity to reach out to others and make their community a better place. It is a great blessing both to those who give and those who receive from this wonderful ministry!